The elegant solution: Gineos for SONOS One, One SL and Play : 1, as well as Denon Home 150 ...
New product line: The practical installation kit for your loudspeakers
Do you love good design and clever solutions? Do you want to professionally integrate and protect your streaming speakers in just a few simple steps? Then you will be particularly happy about the world novelty from B-System: Das Gineos installation kit for easy installation of your speakers in ceilings and walls!
With the Gineos system, you can easily integrate the following speakers into ceilings and walls:
SONOS ONE
ONE SL
PLAY:1
Denon Home 150
Gineos installation kit for Sonos and Denon: Simple, practical, convenient
Your speakers are with you Gineos protected and securely installed - and no longer stand in the way. It goes without saying that streaming and voice control still work perfectly! The simple and professional installation solution is suitable for all living and working areas: kitchen, living room and bathroom, office, restaurant and shop.
Gineos is the ideal solution for integration into:
Drywall and false ceilings
Concrete ceilings and concrete walls (with suitable B-System installation housing)
brick / concrete walls (with suitable B-System installation housing)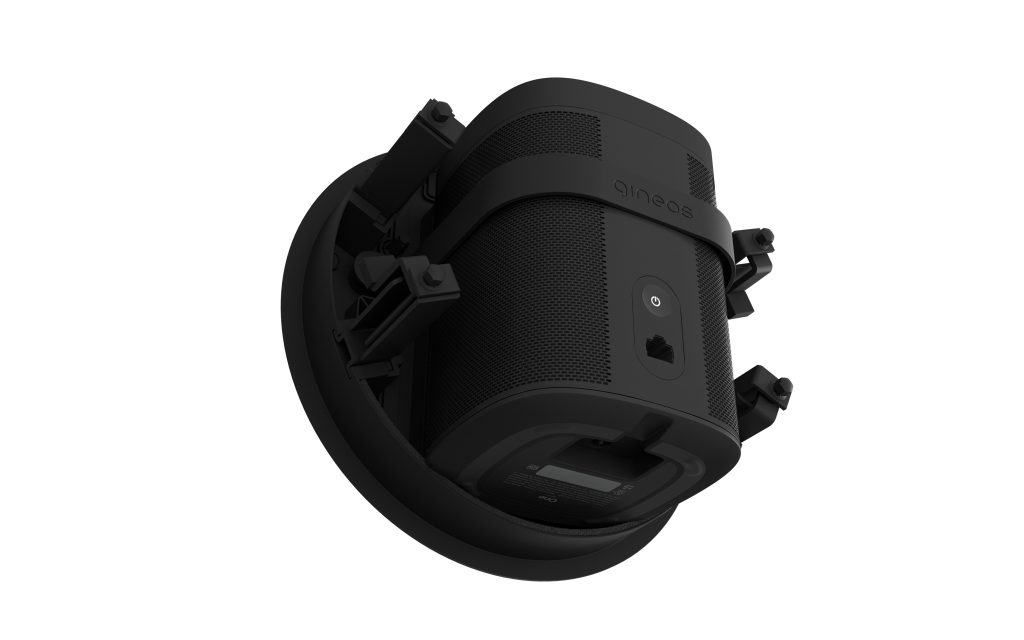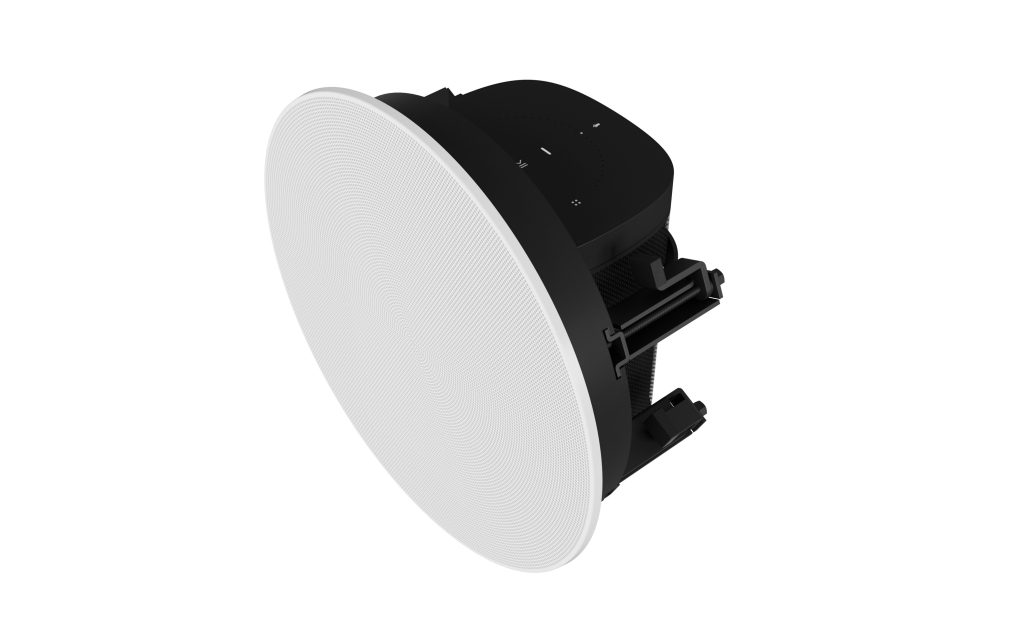 Gineos Made in Germany: High quality, robust, durable
And this is how it works: Gineos is a robust and high-quality adapter that is attached to the ceiling and wall using rotary claws. The speaker is pushed through the opening in the adapter, where it is securely locked in the housing thanks to a special retaining clip. A foam ring provides the necessary seal and dampens vibrations. The beautiful design cover in round or square, white or anthracite magnetically closes the adapter on the ceiling or wall and hardly protrudes. Depending on which cover you choose, you integrate your Gineos discreetly or elegantly emphasize it - fully integrated, individual and clever!
→ Gineos can now be ordered from B-System and will be available from mid-June from B-System or selected partners.