The Dryboxx Retrofit comes with plasterboard screwed on and is prepared ready for installation. All you have to do is cut out the specified dimensions from the wall or ceiling and screw the elegantly mitred Dryboxx into the drywall construction using the CD profiles supplied.
Simple solution, securely installed
Attention AV dealers, drywallers, integrators, electricians: the acoustically optimized one Built-in housing Dryboxx can from now on too later into suspended ceilings and drywall - simply, safely and in the usual B-System quality.
Installation instructions for the Dryboxx Retrofit
Full sound level despite the closed installation housing
The MDF boards carefully selected by acoustics experts also support every built-in loudspeaker optimally in its sound development with the Dryboxx retrofit. The internal acoustic convoluted foam provides the necessary insulation and prevents the sound from spreading to surrounding areas. To isolate the structure-borne noise and reduce vibrations is the Dryboxx retrofit additionally equipped with a decoupling mat on the underside.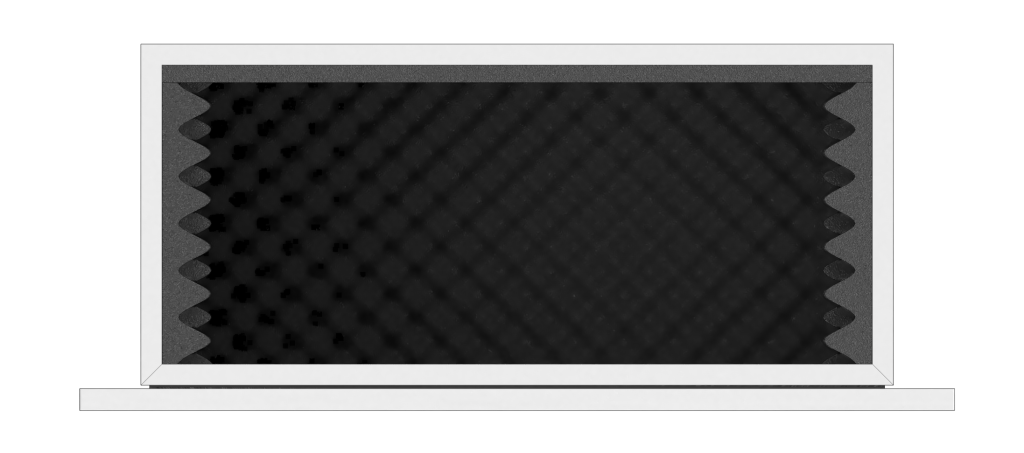 For ceiling and wall: Airtight and suitable for vapor barrier
The modular installation housing is universally suitable for all commercially available built-in loudspeakers and is available in eight standard sizes.
The speaker sits airtight in the drywall or suspended ceiling, protected against dust, moisture, trickle and insects. Like the conventional Dryboxx, the Dryboxx retrofit Matched to all common drywall grid dimensions. We generally recommend this backbox for Drywall applications and - thanks to the completely closed construction - also for ceilings with a vapor barrier.
The Dryboxx Retrofit is now available from B-System in stock and internationally from B-System partners.